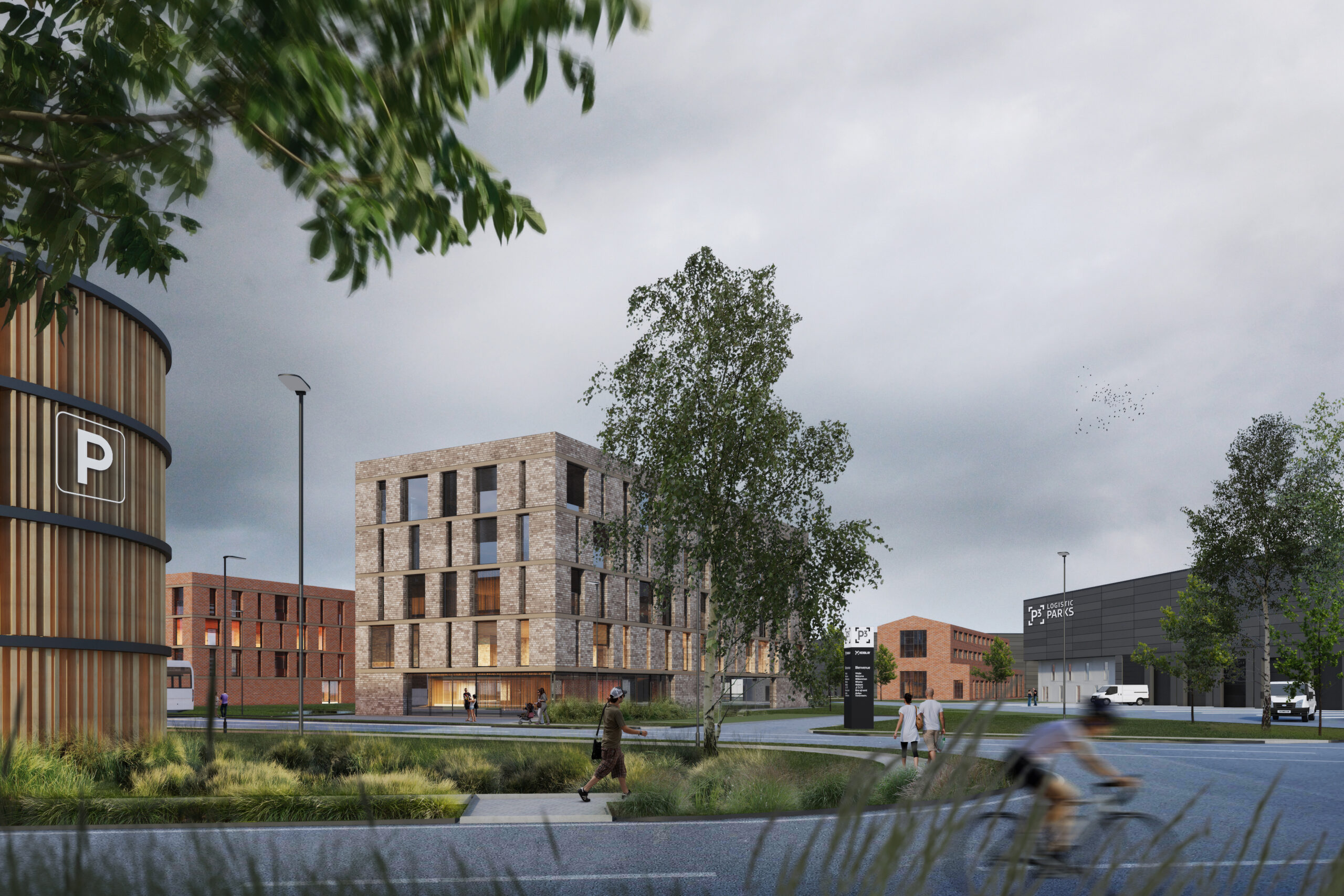 STRATEGIC ZONE IN OSTRAVA MOŠNOV
A strategic hub for Eastern and Western markets, accessible by rail, road and air
investment opportunity
The Ostrava-Mošnov Strategic Industrial Zone (SIZ) is located 25 km south of Ostrava city centre. Occupying a strategic position next to an international airport, with direct connections to the rail network and easy access to an international highway corridor, this is an important logistics hub for the whole of central Europe. The SIZ is fully equipped with all necessary technical infrastructure, and its close proximity to Ostrava – the capital of a region with 1.2 million inhabitants – ensures the presence of a large locally-based workforce. The City is currently seeking investors for several vacant plots at the zone.
Ostrava offer:
51.3-hectare site in the south-eastern part off the zone is reserved for a strategic investor whose project would be able to offer strong added value – in terms of both the number of jobs created and the type of operations at the site.
5.5-hectare site is available in the central part of the zone, which can optionally be subdivided and used as two separate sites (2.89ha and 2.56ha).
The last site currently being offered to investors covers 2.6 hectares and is located in the eastern part of the zone. The sites are owned by the City of Ostrava.
The administrative centre (the red area) is now used as a commercial zone and premises for several companies. Old buildings located on the property are gradually being demolished. Six plots are available (4 x 3-hectare and 2 x 1-hectare).
Attractive site directly next to the airport terminal
mošnov administrative complex
The City of Ostrava is offering land for sale directly next to the international airport in Mošnov (Leoš Janáček Ostrava Airport). The land covers approximately 14 hectares, and buildings currently stand on the site. The existing buildings will be demolished in several phases, and the land will be prepared for potential investors as a greenfield. The land is being offered in flour blocks each of 3 hectares, plus one block of 1 hectare.

The land occupies a highly attractive location, directly opposite the airport terminal and next to an industrial zone where 4 300 new jobs have been created. The most effective use of the land would be the construction of modern office buildings with services etc. – which could (optionally) be connected with aviation and other types of activities already present at the zone.

Phases to the completion of the first 3-hectare block:
Phase I completed – 2020
Phase II completed – 2022
Phase III work begun 05/2023
In 2020, the City of Ostrava and the Moravian-Silesian Region signed a memorandum of cooperation and coordination at the enlarged area of interest in Mošnov.
Investors at the Mošnov Industrial Zone